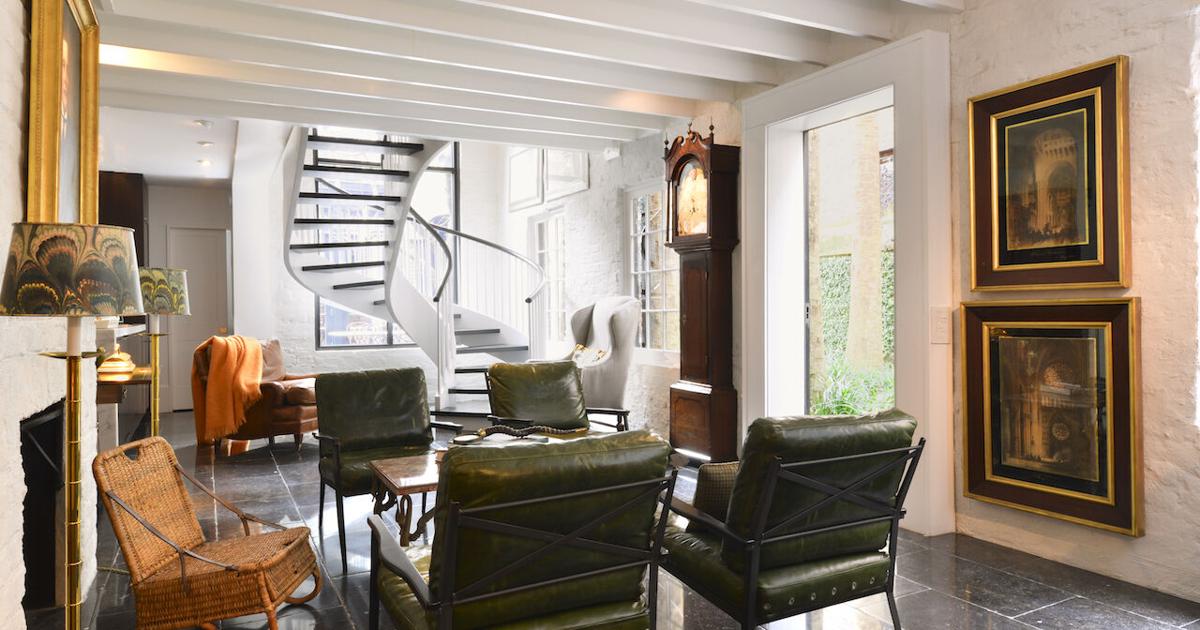 A tastemaker with a wandering eye (and a sense of words) can't leave Charleston | Columnists
Susan Sully just can't leave Charleston.
Ever since she first visited the city in the early 1990s, the design-minded author and photographer has felt an insatiable urge to call Charleston home — and celebrate this home in style.
She makes lavish, in-depth publications, the kind that command prime real estate on coffee tables. In total, she is the author or co-author of 18 of them.
Among them are the 1999 "Charleston Style: Past and Present" (Rizzoli) and the 2007 "Charleston Architecture and Interiors" (Gibbs Smith). The city plays out in other works by Sully involving a southern style ranging from the simple to the cosmopolitan.
April 12 marks the start of Sully's final look at his favorite place. At over 230 pages, "The Allure of Charleston: Houses, Rooms, and Gardens," is another from Rizzoli International Publications, known for its authoritative publishing.
In Charleston, in Charleston
So why another Charleston book?
Sully recently sat down with Charles Duell, former chairman and CEO of Middleton Place, who asked just that question.
"He looked at me and said, 'Haven't you done this before?' And I looked at him and I said, "Yeah, but you can never say enough about Charleston, can you?"
A nimble and quick-witted woman, Sully moves amiably from one concept to another with as much economy as erudition. It's not for nothing that she's weighed in on design and architecture in publications like The New York Times and Town & Country, as well as places like Sotheby's.
Her lifelong fascination with the city is as a columnist and as a serial resident. After moving from New York to the city in 1997, she moved twice. Pushed by her former husband, she first moved to New Orleans, then after returning to Charleston, to Asheville.
"The little story of my divorce is that I left Charleston twice for my husband, then I left my husband for Charleston," she said. "And I say that because Charleston is the greatest love of my life."
Lexically speaking
When talking about the various ways she cares about Charleston, she summons 19th-century poet Elizabeth Barrett Browning.
"How do I love you? Let me count the ways. During the pandemic, she kept busy hitting the streets of Charleston with camera in hand, taking full advantage of the scarcity of parked cars to get snaps curbside glamor of his legendary subjects.
In this book, such fidelity to the written word rivals these copious images. She kicks it off with a rumination called "Lexicon" and sets out to provide a vocabulary for Charleston design that reveals a common thread from the late 17th century to the present day.
"That's the thing about Charleston…It's a living language," she said, noting that other Southern cities, like her mother's hometown of Milledgeville, Georgia, can relate. feel frozen in time. "But Charleston was never frozen in time for long."
For Sully, Charleston's style and design evolves like a language, and she likens it to the way Modern English departs from Old English. The use is changing with new times. The meaning changes.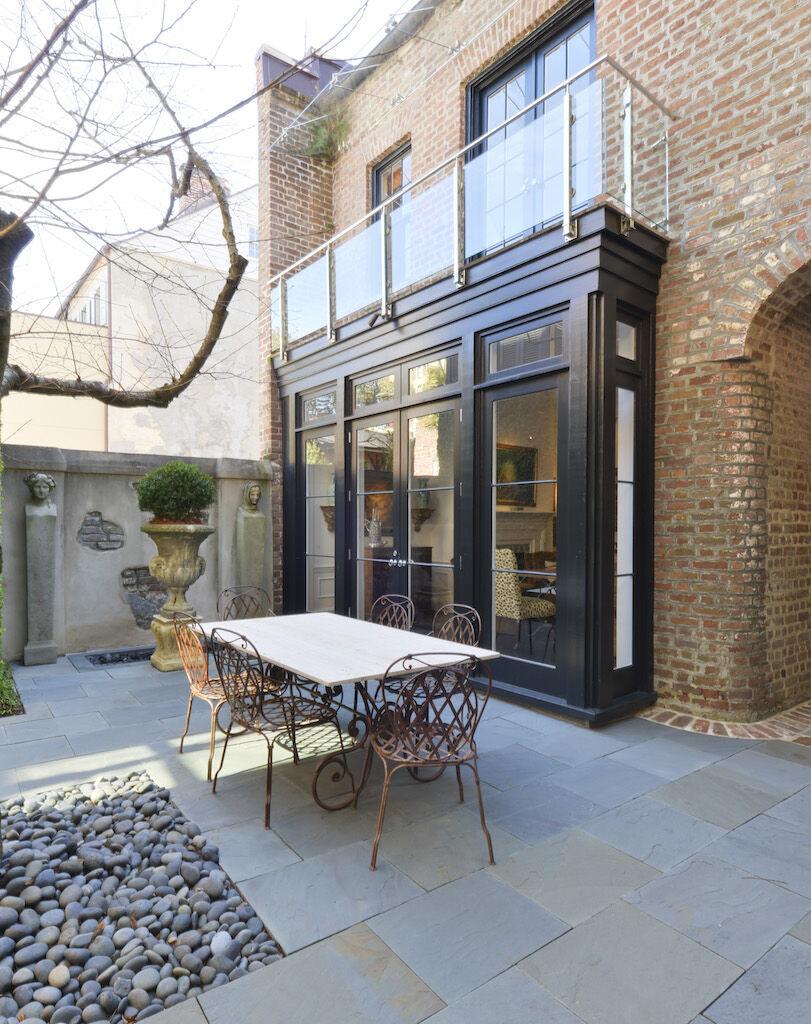 "Yet there's so much continuity between the two and they're still the same language, but they're a living language," Sully said. "That's what I see in Charleston."
It may very well be required reading for newcomers to Charleston with a freshly signed contract who are ready to deploy the decorator. (Might I suggest this as the perfect housewarming gift from the broker about to deposit that sizable commission check?).
With the old, while praising the new
In "The Allure of Charleston", Sully begins with the standard bearers, Charleston's list of historic heavyweights – The Nathaniel Russell House, The Aiken-Rhett House, Middleton Place.
"Because they are kind of Rosetta Stones," she offers. Understanding their ins and outs is a kind of primer in sculpted wood and molded in plaster.
Most of them have benefited from a facelift since Sully stepped on their thresholds decades ago, restorations all carried out with tedious period details.
"Now it looks exactly as it did when Nathaniel Russell and his wife lived there in 1808 and it looks to me like they just went out for a walk," she said of the immaculate rehabilitation of the House.
From these period-specific foundations, "The Allure of Charleston" then shares an array of spaces, new builds that reimagine the romanticism of yesteryear, such as the Andrew and Julie Gould House off Ashley Avenue in Cannonborough -Elliottborough or architect Eddie Fava's contemporary refresh of the Poinsett Tavern on Elliot Street, with a modern spiral staircase cutting through centuries-old textured walls.
New influences are also highlighted.
In the mid-18th century Anne Boone House on East Battery, interior designer and owner Ceara Donnelley has found the perfect canvas for her signature style of combining old and new, filling Moroccan cabinets with majolica plates and placing an eye-catching contemporary vase. on an old table.
The South Broad Williman House, which was built in the late 1780s and recently updated by architect Beau Clowney, features the globetrotting aesthetic of interior designer Alexandra Howard whose parents are the owners.
Throughout, oriental accents refer to his father's early days in India and the Philippines. The result is a contemporary eclecticism that's oddly comfortable co-existing with Federal coats and Georgian paneling.
Sully said the proportion and large scale of Charleston homes lend themselves to such easy updates, which can be achieved by changing just a few elements.
In words and pictures, the book underscores just how much these new injections of cash and cachet are part of Charleston's DNA. Sully notes that the design of this ilk does not water down Charleston culture; it perpetuates it.
"The truth is, that's what Charleston was like in the late 18th and 19th centuries, with people coming from afar," Sully notes, citing figures like Nathaniel Russell, who came from Rhode Island.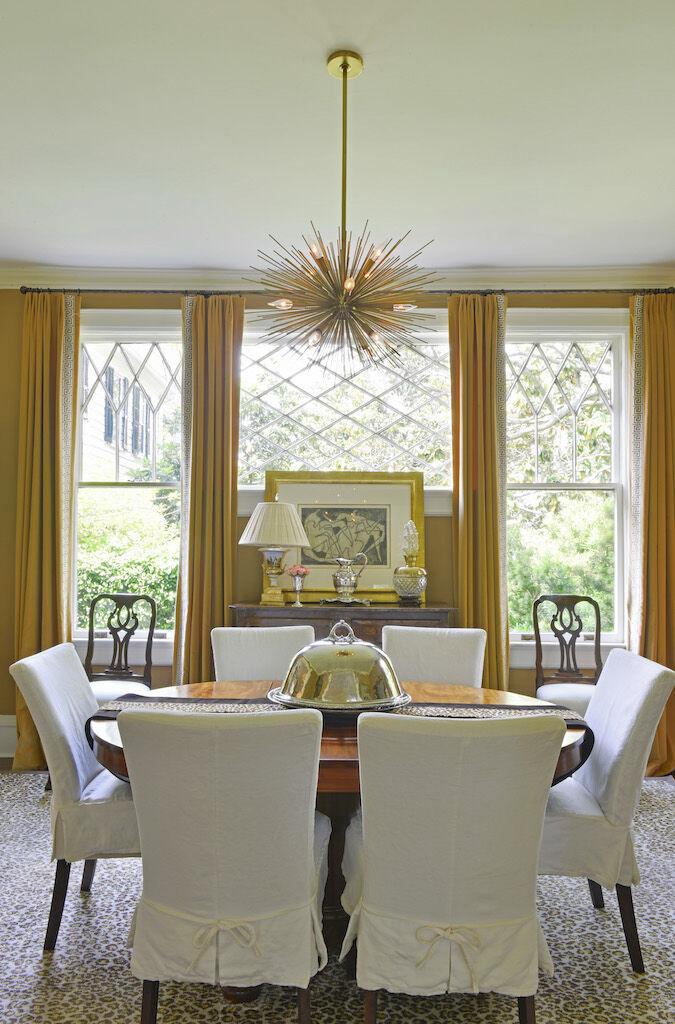 "They came from England, New York and New England and they made their fortunes and they made these big, beautiful houses in the latest styles where the brass was polished and every coat of paint was shiny," said- she declared.
Remember, tastemakers don't have to be new in town to make their mark.
When Sully recently visited the Aiken-Rhett house to drop off the book, she noticed the display of colorful textiles by longtime local resident artist Cookie Washington. Sully notes that the works refer to the African past while showing its present, which is all the more impactful amidst a place that is a relic of the past.
"I found that really striking," she said. "An African American woman in Charleston brings this into the present, turns it into art, keeps it alive for us, in a vibrant and beautiful way."
It looks like a consideration for Sully's next recovery and considered a tome to take home. And there is every assurance that she will stay to demonstrate and enumerate her boundless love.
Sully will be present at a talk and book launch at 6 p.m. on May 18 at the Charleston Library Society.