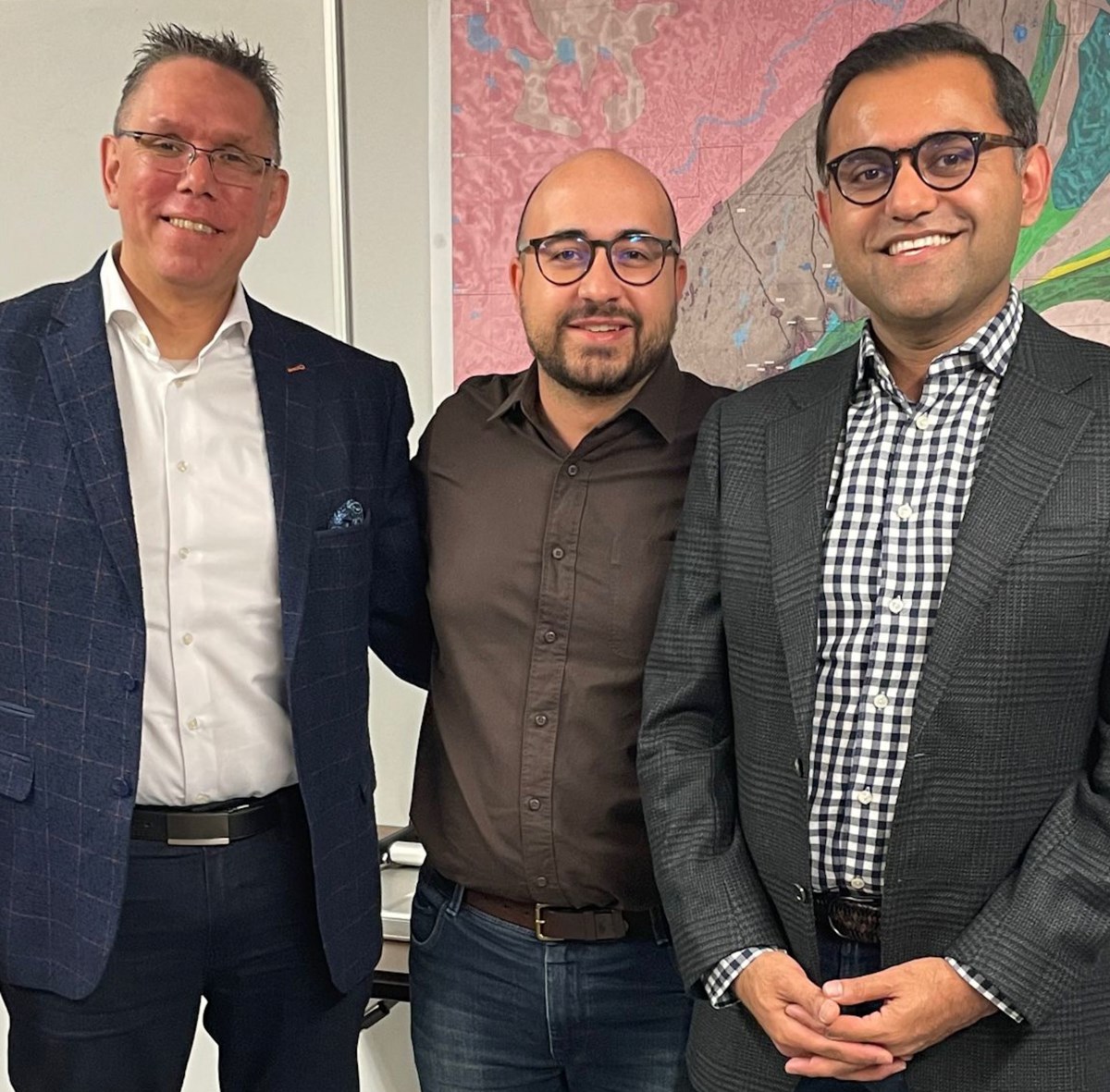 "Actions Speak Louder Than Words," Wyloo Metals CEO Says About His Ring of Fire Plans
Western Australian miner intends to make Eagle's Nest mine a zero-emissions operation, based on Indigenous supplies and inputs
Well done is better than well said.
That was the message from Wyloo Metals CEO Luca Giacovazzi, the new man at the helm of Noront Resources and its prized Eagle's Nest nickel project in the Ring of Fire.
Giacovazzi issued an introductory media call at dawn – Western Australian time – just hours after the Perth-based mining company celebrated the closing of its $616.9 million acquisition of the junior miner from Toronto on April 7.
"Actions speak louder than words," Giacovazzi said. Wyloo is officially making its foray into Canada to take stock of its holdings in the marshy, remote but mineral-rich environment that is the James Bay Lowlands.
Wyloo is the first major mining company in the Ring of Fire since the departure of Cliffs Natural Resources in 2015.
It has been 14 years since Noront discovered chromite at McFaulds Lake, 500 kilometers northeast of Thunder Bay. But little has happened to tangibly move the yard sticks on road or mine construction.
With its financial clout, Wyloo might be up to the task.
Led by Australian billionaire and mining magnate Andrew Forrest and his parent company Tattarang, Wyloo is taking Noront private after acquiring all of its shares following last year's bidding war with BHP. But rather than keep quiet about his intentions for the James Bay region, the receptive miner seems willing to keep the lines of communication open.
As Giacovazzi told civic and Indigenous leaders during a recent visit to Thunder Bay, and emphasized again in a recent interview with Northern Ontario Businessesbuilding good relationships with neighboring communities and being respectful of the environment are keys to the success of any mining development.
"We want to show with Eagle's Nest that we can make mining sustainable," Giacovazzi said, referring to the most mining-ready project in Noront's stable of deposits.
According to Noront's project schedule, Eagle's Nest is tentatively expected to start commercial production in late 2027. This is largely dependent on federal and provincial environmental assessments for north-south access roads meeting the schedule.
Want to read more northern business stories? Subscribe to our newsletter.
Wyloo will need to allay the concerns of Indigenous peoples who may be reluctant about mining in the Far North and demonstrate that there can be a balance between industrial development and environmental stewardship.
They will have to satisfy federal regulators with the Impact Assessment Agency of Canada, which is currently rolling out a new regional assessment process that will set the bar high for anyone mining in this pristine area.
And the company will also have to demonstrate by its actions that there will be no damage inflicted on a vast ecosystem of wetlands, deemed essential to the health of the planet.
It will be on the plate of Andrew Forrest, who has promised to be a hands-on owner with Eagle's Nest.
The founder of Fortescue Metals Group, one of the world's leading iron ore players, has made global investments in green hydrogen projects and developed electric trains and ammonia-powered ships.
It remains to be seen to what extent this type of initiative will be applied in Ontario.
From a distance, Wyloo viewed the Eagle's Nest high-grade nickel, copper and platinum group metals project as a world-class standby mine, but without the support to bring it into production.
Now, with a land package of more than 156,000 hectares, which could house several mines, there is an assortment of essential minerals that Giacovazzi said he wants to explore.
He mentioned their interest in the titanium and vanadium discoveries at Thunderbird Fault, 14 kilometers northeast of Eagle's Nest, and they are excited about prospecting for gold on the property.
On the ground this year, Giacovazzi expects a small drill program with the bulk of their field work aimed at identifying potential targets for a larger drilling campaign in 2023.
The three chromite deposits, which were Noront's entry points into the North American stainless steel market, remain relevant to Wyloo, Giacovazzi said.
Wyloo has no plans to sell them, and he suggests that Wyloo might put them into production at some point. But until Wyloo conducts its own technical studies and market analysis, none of Noront's plans for a Sault Ste. Marie's ferrochrome processing plant is probably on hold.
Giacovazzi said their only goal is to prove that Eagle's Nest can be an environmentally sustainable, net-zero emissions underground operation.
Wyloo does not appear to deviate from Noront's mine design plan to maintain a small environmental footprint for the site.
A fleet of electric vehicles will reduce emissions, mine ventilation costs and reduce electrical charging requirements. The tailings will be backfilled underground to fill the voids in the mined areas. Wyloo is also intrigued by a still-developing scientific knowledge base about the ability of host ultramafic rocks to sequester carbon when exposed to air.
Sign up for the Sudbury Mining Solutions weekly newsletter here.
On the nickel processing side, Wyloo has its own ideas. Their old rival, BHP, opened a new nickel sulphate plant near Perth last fall.
The state-of-the-art process is much cleaner than the traditional smelting and refining process experienced in the Sudbury Basin, and produces a nickel crystal product that is closer to the material of what battery manufacturers would like.
Whether that kind of plant is built in northern Ontario or closer to southern Ontario auto plants, Giacovazzi asked that question later.
They will use the results of a series of feasibility studies to determine where Wyloo fits into Ontario's battery supply chain. He will assess the type of nickel sulphate they will produce from the Ring of Fire concentrate and the processing technology to use.
Thunder Bay, Timmins, Sudbury and Sault Ste. Marie could be the mix as potential host sites, but he warned it was too premature to make that decision.
"We don't know where we want to put him. We will definitely keep him in Ontario, I think that's a priority for us."
In their dealings with Indigenous peoples, Giacovazzi said Wyloo wants "grassroots conversations" with a community engagement process in place to take the right approaches and ensure everyone's concerns are addressed. account.
His recent trip to Thunder Bay and meeting with Matawa First Nations leaders was just the start of those conversations, he said.
The company outlines a major Indigenous procurement plan, pledging to spend $100 million on contracts with Indigenous businesses, as well as promising a host of training and employment opportunities.
Fortescue de Forrest took the same approach a decade ago with its Billion Opportunities initiative for its mining operations in the Pilbara region of Western Australia. Since 2011, the company has awarded over $3 billion in contracts and subcontracts to Indigenous businesses.
Expect to see more announcements on that front over the coming weeks, Giacovazzi said.
"We don't want to rush into anything. We must continue to build the relationship and continue to understand the environment and adapt our initiatives to what we believe will work best in Northern Ontario.
The prospect of mining development in Ontario's Far North has been a hot topic for some time. And Wyloo is well aware of the looming national media battle for hearts and minds.
Giacovazzi noted the amount of "misinformation" in online stories about potential mining methods, including that Eagle's Nest will be an open-pit mine on a scale that will be three times the size of downtown Toronto.
Rather than face their fiercest critics head-on, their stance is to ignore the noise, mind their knitting with Eagle's Nest, and leave their work in the field, and in the relationships they build. , speak for itself.
"We're not going to get distracted by that," Giacovazzi said. "We're going to stick to our guns and keep pushing ourselves environmentally and keep deepening the relationship we have with communities. We're just at the beginning; we need some time. to build this."