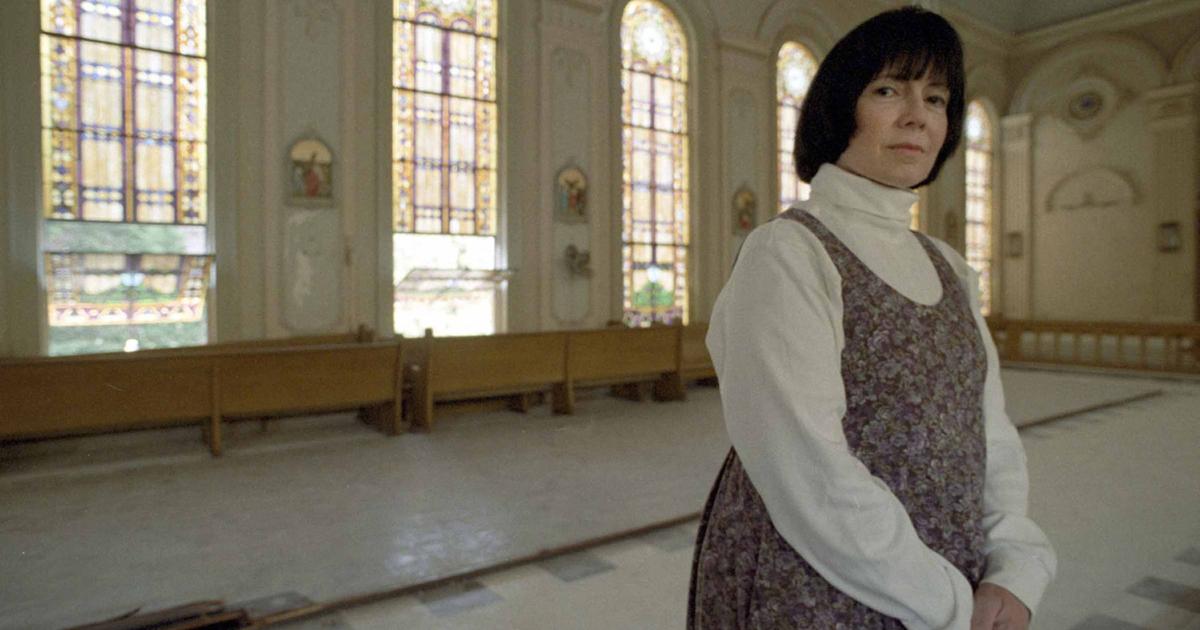 Anne Rice, queen of New Orleans gothic literature and champion of the city's mystique, has died | News
Anne Rice, the novelist whose 1976 blockbuster "Interview with the Vampire" conjured up a singular vision of a gothic, mysterious New Orleans in the minds of legions of readers, died Saturday night. She was 80 years old.
A vocal champion of city aesthetics, New Orleans-born Rice has published more than 40 books in her 45-year career. She is said to have sold over 150 million copies worldwide, not only writing in the gothic horror genre, but also covering historical and religious subjects.
She died of a stroke, according to a social media post from her son Christopher.
During the 1980s, Rice became the global queen of gothic literature, gaining an army of devoted followers. "Interview with the Vampire" and the subsequent film adaptation starring Brad Pitt and Tom Cruise forever changed the popular image of vampires from unknowable monsters to self-aware, psychologically complex characters. Rice eventually wrote 13 vampire novels.
As a child, Rice attended mass daily and attended parochial schools, including Holy Name of Jesus, Redemptorist and St. Joseph High School. In part, Rice has cited her Catholic upbringing in New Orleans as the source of the spirituality and afterlife that underlie her works.
In an interview with The Times-Picayune in 1988, she described the city as "a strange, timeless place that seems disconnected from progress."
"Part of what makes New Orleans such a great resource is the fact that it has this absolutely haunted Southern Gothic vibe," she said. "I mean, it's fantastic. People outside can see it more clearly. The place is really scary…in every way."
The appearance of Rice's vampire sons added a new layer to the supernatural appeal of New Orleans, attracting tourists who sought to walk the same streets as her eternally stylish antiheroes and fostering a cottage industry of vampire worship that persists to this day. Rice's fashionable brand of contemporary vampire fiction has become a cultural phenomenon. The blood-borne contagion at the center of his vampire sagas resonated particularly strongly during the rise of the AIDS epidemic.
Despite Cruise's undeniable box office draw, Rice felt the actor was unsuited to the film's role as the mischievous and androgynous vampire Lestat de Lioncourt. And she did not hesitate to share her opinion.
In 1993, she announced that, in her opinion, Cruise was too "mommy and apple pie" for the sinister character, and that he should "do himself and everyone a favor and step down." Speaking of Cruise and Pitt in the lead roles, she reportedly told the Los Angeles Times that "it's like having Huck Finn and Tom Sawyer in the movie."
AMC to film 'Interview with the Vampire' for TV, Anne Rice's first contract with the cable channel
In 1993, Rice bought the unoccupied St. Elizabeth Orphanage on Napoleon Avenue and invested millions in renovating the 1857 building that took up much of the block. Among other things, the author used the neo-classical structure to house his vast, melancholic collection of handmade dolls. It has become a go-to place for Rice fans. In 2003, Rice sold the property.
Rice was protecting the legacy of her vampire characters. In 1997, she fought in the press with Popeyes fried chicken mogul Al Copeland over a restaurant he opened on St. Charles Avenue. In one of his novels, Lestat had gazed at his image in a window at that address, and Rice felt that the restaurant's glitzy decor was therefore inappropriate for the location.
In a full-page ad Rice ran in The Times-Picayune, she said "the lowliest flophouse in this St. Charles Avenue strip has more dignity." Copeland sued for defamation, but the court ruled that Rice was free to express her opinion.
Copeland restaurant on Saint-Charles Avenue with a long history becomes a new event venue
Born Howard Allen Frances O'Brien in 1941, Rice grew up in the Irish Channel neighborhood of New Orleans, where many of her novels were set. Her father, whom she is named after, worked for the postal service but made sculptures and wrote fiction on the side. His older sister, Alice Borchardt, also wrote fantasy and horror novels. Rice's mother died when Rice was 15.
Anne Rice (then O'Brien) married poet Stan Rice in 1961. They had two children, Christopher and the late Michele Rice. Rice is said to have written "Interview with the Vampire" in the period of grief and crisis of faith following the death of 5-year-old Michele in 1972. "I don't know where it came from, but once it's over, I realized why I wrote it," she told a Times-Picayune reporter in 1990.
The character of a child vampire in "Interview with the Vampire" may have been unwittingly based on Michelle, Rice said in 1988. Anne Rice also said her husband was, in part, the role model for her beloved Lestat. Stan Rice died in 2002.
On Saturday, Christopher Rice, who is also an author, wrote: "Let us take comfort in the shared hope that Anne now experiences firsthand the glorious answers to many great spiritual and cosmic questions, the pursuit of which has defined her life and his career. "
Rice is expected to be buried in a private ceremony at a family mausoleum in New Orleans on an undisclosed date, the statement said. A public celebration of life is to be held next year, he said.
Rice's "Vampire Chronicles" is being adapted again into an upcoming television series on AMC and AMC+ slated to premiere next year.
The Associated Press contributed to this report.