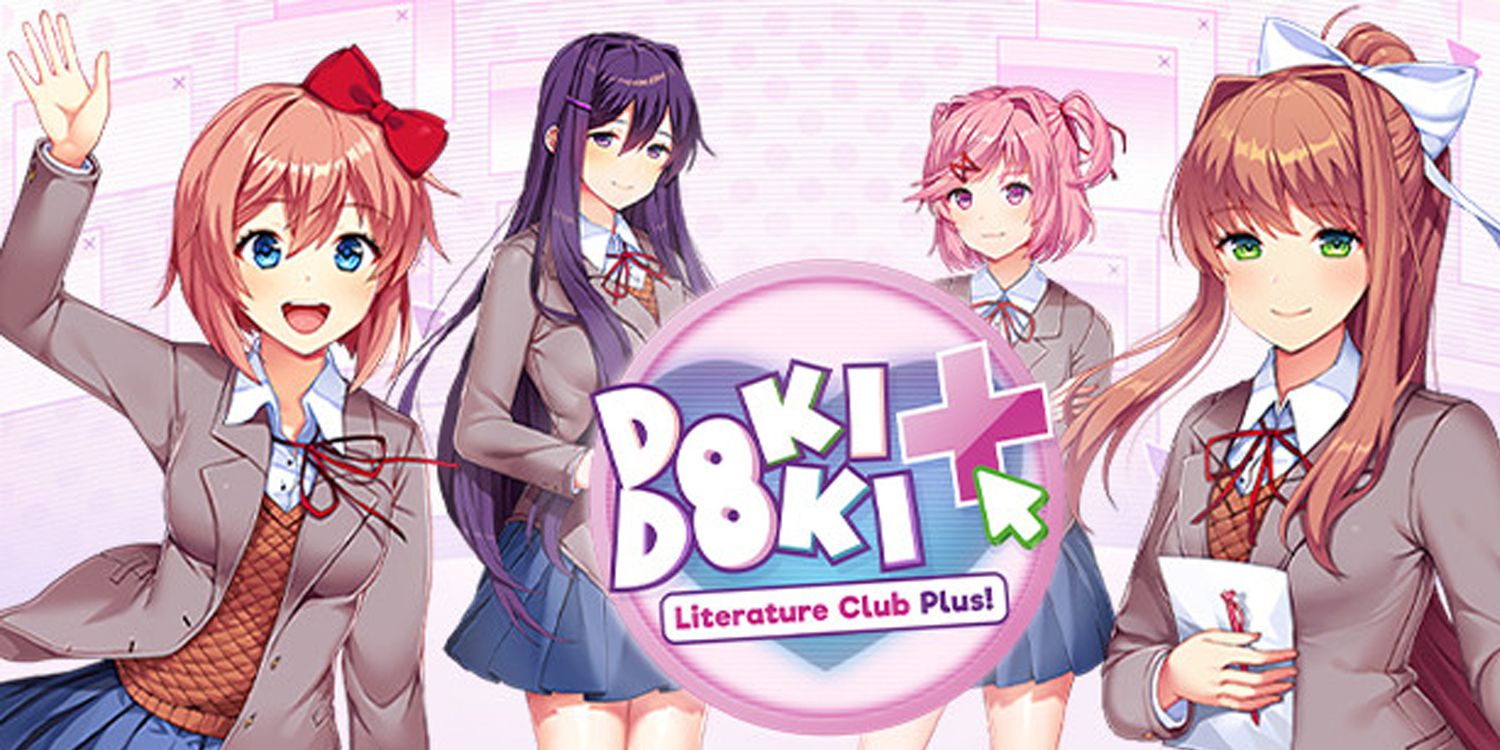 Doki Doki Literature Club Plus Adds Side Stories and Remastered Art
IGN's Summer of Games has unveiled an expansion to the DDLC visual novel called Doki Doki Literature Club Plus, which includes new side stories and art.
Almost four years since the original release of Doki Doki Literature Club (DDLC), an extended version called Doki Doki Literature Club Plus will be coming to consoles and will include new side stories and art. Doki Doki Literature Club was considered one of the most unique and terrifying visual novel games to date.
Despite its cute aesthetic, Doki Doki Literature Club is well known for its horror aspects. The game's story confronts what it means for these characters to be inside a video game and features many moments that have scared many gamers. Doki Doki Literature Club became so popular that many mods of the game were created by dedicated fans, one of the best known being Monika after the story.
Related: ALTDEUS: Beyond Chronos Review – A VR Visual Novel Inspired Experience
IGNThe Summer of Gaming has been unveiled Doki Doki Literature Club Plus, an expanded console version of the original game. It will include six new side stories featuring each of the characters. According to Dan Salvato, these stories take place outside of the original game's timeline and will show how the characters have become close friends. The expansion will also include a music player with 13 new songs, over 100 unlockable images, and enhanced HD visuals for the game. The game will be released on June 30 for PC, Switch, PlayStation 4, PlayStation 5 and Xbox. A physical edition will also be released which will come with various goodies such as character standers. The digital version of the game will cost $15, while the physical version will cost $30.
The new content is called Side Stories, which are stories of friendship and literature, set outside of the original game's timeline. There are six side stories, one for each pair of characters, to show how they became close friends. pic.twitter.com/eiv3qytWUV

— Dan Salvato (@dansalvato) June 11, 2021
Having DDLC Being ported to consoles raises questions about how some of the game's memorable scenes will be handled, seeing how they're meant to be played on a PC. Dan Salvato also tweeted last year that he plans to post more content for Doki Doki Literature Club in the future. It is likely that this is the content he was referring to at the time. Salvato also mentioned that he had another original visual novel in the works at the time, showing he had even more projects in the works besides. DDLC.
It remains to be seen if this next visual novel will look like DDLCbut given that DDLC is known for subverting tropes, it wouldn't be surprising if it had a similar concept in mind. Waiting, Doki Doki Literature Club Plus will give more information about these characters through the side stories. Even though it's been a while since the original game was released, this new expansion of Doki Doki Literature Club will likely relaunch the game and help expose new audiences when it releases on June 30.
Next: Dark Fairy Tale Game Bramble Looks Downright Disturbing
Source: IGN/Youtube, Dan Salvato/Twitter
Stardew Valley Chicken Plushies Are Available For Pre-Order
About the Author