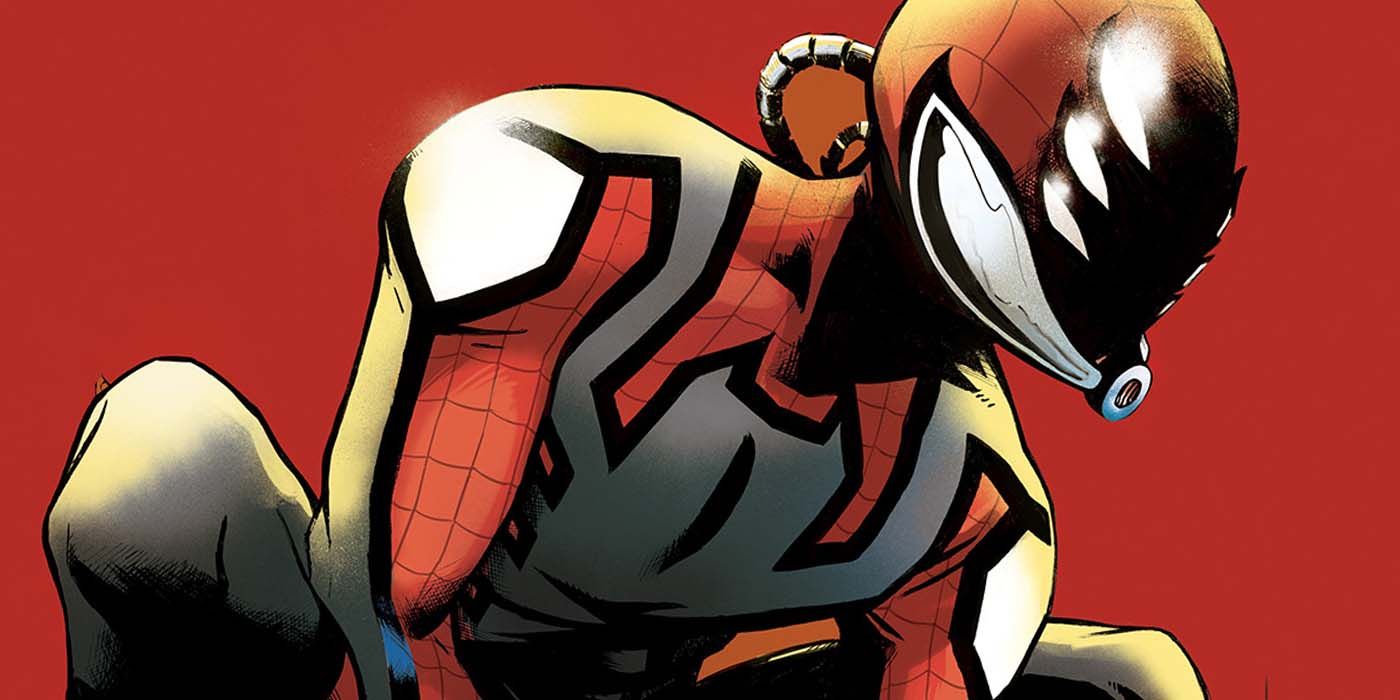 Spider-Man and Ant-Man's Combined Form Gets a Sleek Costume in Marvel Art
Spider-Man and Ant-Man are seemingly combined to create an all-new hero who could appear in an upcoming multiverse adventure.
Warning! Spoiler for avengers forever #5 by Marvel Comics
In the vastness of the Marvel Multiverse, a new hero or villain is about to emerge that seems to combine the looks and costumes (and potentially the powers) of Spider Man and The ant Man. In a new preview for avengers forever #5 by Marvel Comics, a combination of the arachnid and insect heroes are potentially teased on an all-new cover by artist Lee Garbett. But, is the Ant-Man/Spider-Man combination friend or foe?
In the avengers forever series from Marvel Comics, Tony Stark's Ant-Man and Robbie Reyes' Ghost-Rider (now the All-Rider) face some of the biggest threats in the multiverse. Ghost-Rider and Ant-Man first fought with the Black Skull and its variants, as they teamed up with the Thunder Goddesses to defeat them. However, with multiversal masters of evil unleashing chaos across different realities, things aren't about to get any easier for the heroes. In an upcoming adventure, they'll take on Doom Supreme, with a new variant cover teasing a potential new Ant-Man/Spider-Man combo hero.
Related: New Ms. Marvel Cosplay Shows Both Sides Of The MCU's Next Superstar
In a new preview for avengers forever #5, Marvel Comics has teased a new set of Avengers from across the Multiverse being introduced. Previews have revealed a new cover featuring different versions of the Man-Thing with some of the greatest powers wielded by Earth-616 Avengers, including Starbrand and Phoenix Force. In an additional variant cover from Lee Garbett, Spider-Man and Ant-Man could become a combined hero with a stylish costume that showcases both characters' original designs. It's unclear if this version of Ant-Man/Spider-Man will be introduced in the series or if it's just a cover design featuring another potentially multiversal suit character.
Lee Garbett's art is stunning. The combined Ant-Man/Spider-Man character can be seen hanging upside down with a horde of spiders surrounding them. The suit apparently combines Ant-Man and Spider-Man into a new type of hero, as the design merges their suits in a spooky way. It's possible the character is just a variant of Spider-Man, but the toothy mask is similar to one Ant-Man has worn in the past.
So, while it's unclear if Spider-Man's hero is a variant of Ant-Man and if they'll appear in future issues of avengers forever or they're just a variation of cover art, it's always cool to see a new spider hero emerge from across the multiverse. The potential Spider Man and The ant Man combined hero (or villain) will appear on the cover of avengers forever #5 from Marvel Comics, which hits shelves Wednesday.
Next: Fantastic Four's Huge Galactus Twist Is An Obvious Lie
Green Lantern's Pansexual Reveal Makes Full Sense For Hal Jordan
About the Author