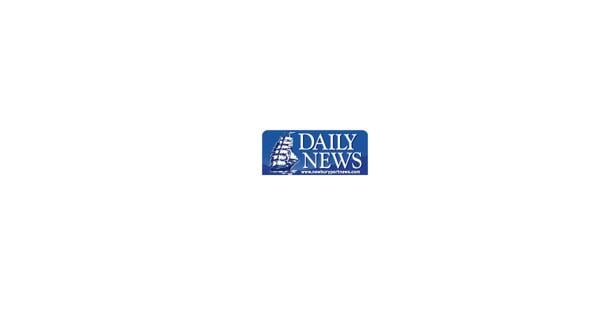 Words on Birds: Birds on the move this weekend | News
After last week's story on Mount Auburn, I was hoping this week I could have talked about a bird "fallout" to inspire you more to get out and look for birds.
Despite promises of warmer weather and southerly winds that never materialized, at least at the time of this writing, northeast winds continued through Thursday, blocking any significant bird movement in our region.
A few more orioles, hummingbirds, house wrens and grosbeaks arrived. Bobolinks establish territories in grassy fields. A few more warblers and vireos have arrived. But there hasn't been a big outbreak of birds yet.
However, the weather this weekend looks more promising than ever. The north winds have eased off a bit, the blocking low pressure area seems to be moving away, giving way to warmer temperatures and giving us the much needed southwest winds to bring the birds. It could finally happen.
I found a 15-year-old story of such an event in May that might still inspire you to go birdwatching this weekend:
"I headed to Plum Island early Wednesday morning before work to see if there was any residue from the birdfall from the day before. Thought I'd check out Oak Hill Cemetery on my way and, as it turns out, I never made it to Plum Island. As soon as I walked through the main gate on State Street, I was surrounded by a "wall of sound" that would have brought Phil Spector to his knees. I stopped the car and got out, and there was birdsong everywhere. It was almost deafening.
"As I looked up at the trees, warblers were moving everywhere. All I had to do was focus my binoculars on one spot, and several warblers were moving through my field of vision. In the lower branches were many magnolia warblers as well as brown-sided, black- and white-sided, yellow-rumped, black-throated, and red-throated warblers.Higher in the trees were bright black, bay-breasted, black-throated, Nashville warblers. and Tennessee.In the forsythia were common yellowthroats, Canada warblers and other magnolia warblers as a furnace bird sang from below.Among the warblers were three species of vireos, numerous scarlet tanagers, rose-breasted cardinals and Baltimore orioles – all contributing to the chorus.
"It was sometimes difficult to pull individual songs from the choir or to see many small birds among the foliage of the trees. I focused on the oaks, which weren't quite leafy. When a bird flew to a maple, it was definitely lost. It was an incredible few hours, and yet it pales in comparison to the bird "fallout" that was experienced on Plum Island the day before. I didn't read anything about it on the internet until the major "wave" passed, so I missed this experience.
"Tom Wetmore of Newburyport, Mr Plum Island as far as birds go, was the first to alert the birdwatching community to the event: 'Major migrant fallout on the island today. Although there rains fairly regularly, the rain serves to keep the birds on the island.There are hundreds, if not thousands, of warblers everywhere, including most of the goodies such as Canada, Bay-breasted and Cape May. think I'm at about 20 species of warblers now and off I go, there are also veeries and Swainson's thrushes, Lincoln's and white-crowned sparrows, lots of rose-breasted cardinals and a few scarlet tanagers.
Birdwatcher extraordinaire Rick Heil of Peabody summed up his experience this Tuesday morning: "Amazing, amazing, awesome! The expected fallout from the warblers overnight far exceeded expectations, the likes of which I have never seen here. The island's thickets were saturated with anchored and confused migrants, many of whom initially struggled against the westerly wind to "jump" to the mainland, some returning in vain.
"Later in the morning, a dense, steady stream of birds flowed south through the thickets at eye level for nearly two hours, observed at Hellcat. All of this was followed in the afternoon by a very strong northward movement of diurnal migrants, especially hummingbirds and swallows, observed mainly from lot one.
"Doug Chickering [of Newbury] was also there to experience the magic: "The big spinoff of 2007 came to Plum Island. … The warblers had arrived. Mainly in the back bushes sheltered from the wind but always in good numbers right in front of us, often within real contact distance.
"They were literally everywhere, and everywhere they were incredibly active. Pirouetting, leaping and darting. appeared, disappeared, clinging to branches and poking their heads out of the low grass. Some, like the black-throated greens, black-throated blues, and yellow-rumps, sang constantly. Most were silent.
"I can't imagine what they were feeding on in the cold and the rain. But they were feeding. I hadn't seen such a profusion of warblers in a decade and had almost given up hope of ever seeing this scene again. The birds in front of us were so numerous and so active that we could not hope to draw anyone's attention to any particular bird. It was every birder for themselves and all we could do was call out what we saw in a subdued mystical chant.
I therefore hope that a wave of birds will arrive this weekend and that you too will be able to discover this amazing natural phenomenon!
Steve Grinley is the owner of Bird Watcher's Supply & Gift on the Route 1 roundabout in Newburyport. Email him at: [email protected] On the web: www.birdwatcherssupplyandgifts.com.